Investing in alternatives is a long and complex journey. Our platform simplifies it.
The Crystal Way vs. Transactional Access Platforms
Many alternative investment platforms that exist today are designed to facilitate transactions, and support stops after the sale is complete. We believe that achieving real and lasting results for your clients requires more than just access. Our platform is here to simplify, complement, and enhance your operational workflows, offering advisors the ability to invest and maintain their clients' investments like an institution.
Crystal Capital Partner's Platform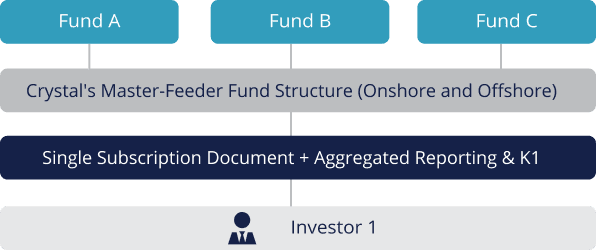 Transactional Platform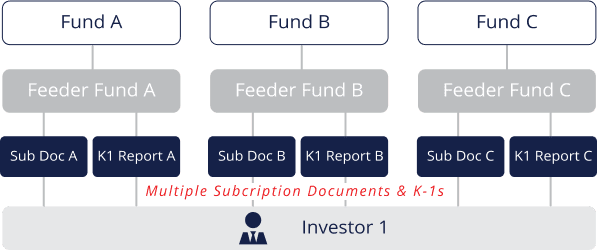 | | Crystal | Transactional |
| --- | --- | --- |
| Low Investment Minimums | | |
| Conflict-Free Manager Selection Process | | |
| Consolidated Subscription Process | | |
| Ability To Create Diversified Portfolios of Private Equity, Private Credit, Venture Capital, SPVs, and Hedge Funds | | |
| Digital Client Facing Proposals | | |
| Consolidated Account Statement Per Investor | | |
| Aggregated K-1 Documentation Per Investor | | |
| Consolidated Capital Calls, Distribution Notices, Redemption Process | | |
| Digitization of all Documents / Signatures | | |
| Proprietary Portfolio Management Tools & Optimization Software, Designed for Alts | | |
| Liquidity & Rebalancing Software | | |
| Qualitative Research Reports, Verified by Independent Operational Due Diligence Provider | | |
| Post-Sales Advisor Support | | |
| Alignment of Interest: Partner Capital Represents a Substantial Percentage of AUM | | |
| Integrated With All Major Custodial Platforms | | |