Published on May 21, 2021
Biden's Infrastructure Plan: Where are the 2 Trillion Dollars Going?
Insight Highlights
Access institutional private equity and hedge funds that are investing in sectors that could gain from infrastructure spending, using our alternative investment platform.
Increased infrastructure spending has been one of the key promises of President Biden's campaign in 2020. With more details emerging about the administration's $2 trillion infrastructure spending plan, we want to take a look at sectors and industries that could play a role in Biden's plan from an increased focus on the country's roads, bridges, and other infrastructure.
Infrastructure Spending Plans
In April, President Biden introduced his $2 trillion plan for overhauling and upgrading the US' infrastructure.
The New York Times explains that "[...] the proposal's combination of spending and tax credits would translate into 20,000 miles of rebuilt roads, repairs to the 10 most economically important bridges in the country, the elimination of lead pipes from the nation's water supplies and a long list of other projects intended to create millions of jobs in the short run and strengthen American competitiveness in the long run."
According to the administration, this increased focus on the nation's infrastructure will position the country well for the future, and long-lasting benefits for economic growth are expected. Businesses and consumers in the US are projected to see lower transportation costs, lower commute times, better internet service, etc. According to the New York Times, this is the most ambitious infrastructure spending program in more than half a century. And, as the NYT further explains:
"If approved, the spending in the plan would end decades of stagnation in federal investment in research and infrastructure — and would return government investment in those areas, as a share of the economy, to its highest levels since the 1960s."
And yet, the American Society of Civil Engineers (ASCE) believes that a $2 trillion infrastructure spending program is not too ambitious at all. The group sees a need for investing in the country's infrastructure, which is why there might be additional infrastructure programs coming in future years, either under President Biden or his successor. Due to the fact that President Biden's spending plans, overall, include more than $2 trillion, one could argue that Biden's infrastructure plan isn't ambitious enough. Experts in this field believe that investments in the country's infrastructure should be even higher since the administration is willing to spend trillions of dollars on top of the proposed $2 trillion infrastructure plan in other areas. According to another recent article, the nation's infrastructure is sorely in need of repair, earning a C- score from the ASCE, which said an additional $2.6 trillion in funding is required over the next decade. But Biden is also pitching his plan as an investment to benefit communities of color, rural Americans and others burdened by decay or lagging modernization.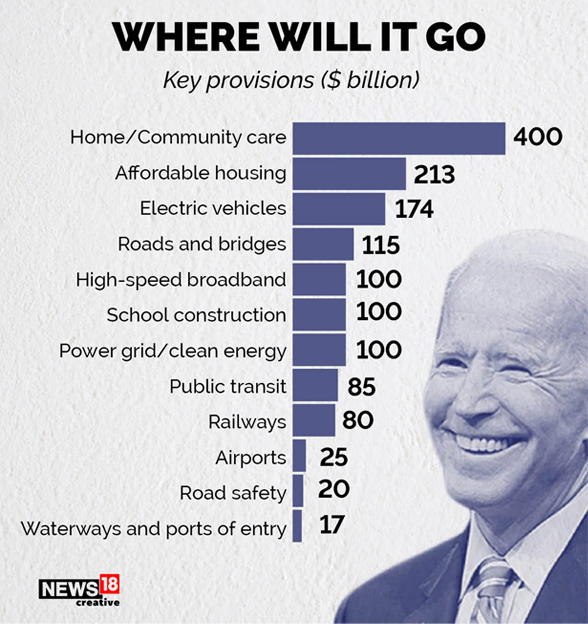 While the media call the initiative an infrastructure plan, the Biden administration doesn't. Officially, it's the American Jobs Plan, and it consistently proposes creating or protecting jobs, especially union jobs. According to some critics, the plan goes far beyond infrastructure. It's as much a job-creation program as it is for infrastructure — one that looks to build the nation's clean energy workforce, expand manufacturing, and boost caregiving as a profession to serve the elderly and disabled. Infrastructure as many people think of it—construction or improvement of bridges, highways, roads, ports, waterways, and airports—accounts for only $157 billion, or 7%, of the plan's estimated cost.
Renegotiations, or additional infrastructure spending plans in coming years, may resolve this apparent conflict between an even higher need for investments in infrastructure (according to experts, such as the ASCE), and the trillions of dollars that the administration plans to spend on other things. Also note that Biden's proposed infrastructure plan will most likely be altered by Congress as it attempts to pass through the House and Senate in order to appease both sides of the aisle. The final infrastructure bill, if passed, could see many iterations as it seeks to gain bipartisan congressional support.
Industries That Could Gain from Biden's Infrastructure Plan
When government spending is bumped up, it naturally means that money that is being spent has to flow somewhere. In this case, with infrastructure spending likely rising in coming years, there is a wide range of potential beneficiaries. For those that seek broad-based exposure to companies that may gain from increased infrastructure spending, private equity funds and hedge funds with exposure to these industries may be an option.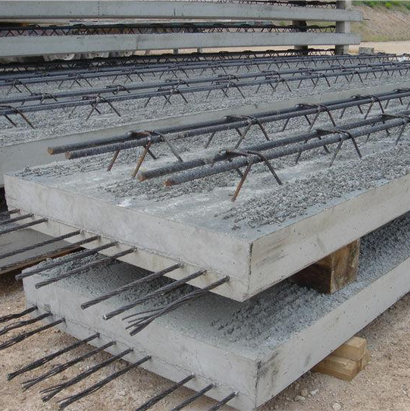 Basic Materials ‐ More bridges being repaired and built, more roads being constructed, and more pipes being replaced all lead to increased demand for basic materials such as concrete and steel. Naturally, these products have to be produced, and increased demand, possibly combined with higher prices, should be beneficial for cement companies, as well as for basic metals companies that are producing and selling steel, aluminum, copper, and so on. Crushed stone and sand producers in the US also belong to the basic materials companies that should benefit from increased building activity across the country, as their products will be used for the construction of highways, bridges, etc. Mining companies could also see tailwinds for their businesses, through both higher sales volumes and higher realized prices for the iron ore, copper, etc. that they produce and sell.
Many of these basic materials companies also tend to gain from other macro trends, such as a strong housing market that leads to increased demand for building materials, and from general economic growth that is expected in coming years, as the economy recovers from the pandemic-induced downturn.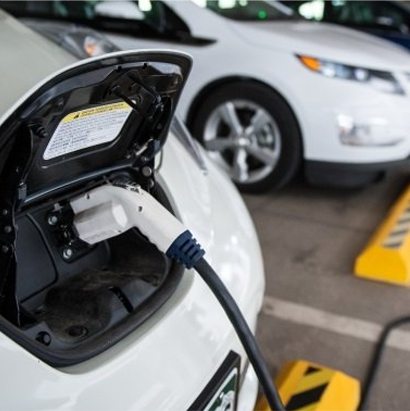 EV-Related Companies ‐ President Biden's infrastructure plan also entails a large focus on lowering emissions of CO2 and other greenhouse gases. This is why the administration plans to increase the amount of EVs on the country's roads drastically in the coming years. The Motley Fool reports that the subsegment of "electric vehicles (EVs) [...] garners a staggering $174 billion, or nearly 10% of the whole plan".
Increased spending on charging infrastructure will, of course, help those companies that built and run such charging stations and outlets. There will also be second-order impacts for companies that built EVs, however, as better charging infrastructure will make EVs more attractive for consumers, which should result in incremental sales.
The largest beneficiaries in this space will most likely be companies that are specialized in building and running charging infrastructure across the country. Industrial names that are not only focused on EV charging, but have exposure to this industry are due to benefit from increased EV investments as well. Lastly, some oil and gas supermajors and utilities have ambitious plans to roll out charging infrastructure in the US and across the globe as well, and thus may see benefits for their new energy business segments.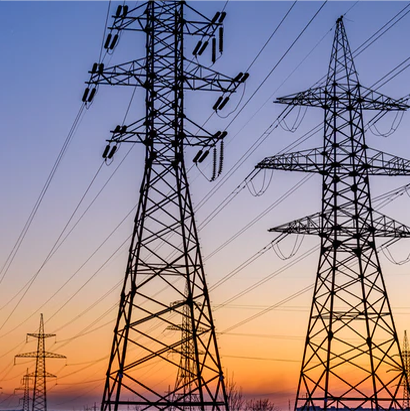 Electric Grid ‐ Another important point in the administration's infrastructure spending plan is the electrical grid. Power outages cost the US economy dozens of billions of dollars every year, and an unprepared electrical grid also could cause a large-scale blackout during a scenario such as the winter storm in Texas earlier this year. The Biden plan thus seeks up to $100 billion in spending on the US electrical grid. This could be advantageous for utility companies through tax incentives or subsidies, but it may also result in positive effects for companies that are focused on constructing, upgrading, repairing, and maintaining electrical grid systems around the world.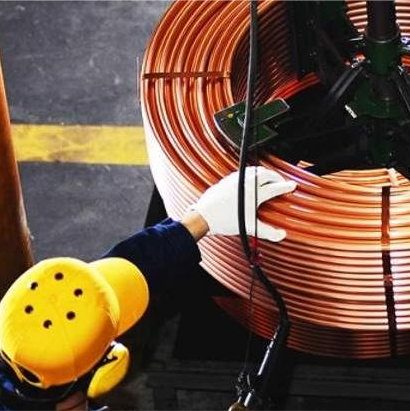 Construction Equipment Manufacturers ‐ With more infrastructure being constructed across the US, more construction equipment will be needed. That should lead to an improved business outlook for construction equipment manufacturers, as these companies and their peers should be able to sell equipment at higher volumes. Strong run-ups in commodity prices, including iron ore and copper, could be beneficial for these companies as well, as mining companies will most likely seek to grow their output through new projects, which could lead to additional sales growth tailwinds.
What Else to Consider
While many of these infrastructure and infrastructure-adjacent industries should benefit from the passing of the proposal, much of the plan is still earmarked for areas that political opponents do not consider infrastructure. If the plan were to remain as is, $400 billion would be made available to bolster caregiving for aging and disabled Americans, including the expansion of Medicaid and increasing the wages of home health workers. Another $100 billion is aimed towards workforce development. Opponents of the bill note that these two areas, totaling 25% of the $2 trillion plan, are inflating the infrastructure bill and should not be included, advocating for a lower dollar amount to accomplish the necessary upgrades to the nation's infrastructure.
It is worth noting that not everything that the Biden administration is planning to do will necessarily materialize. Political opposition to some of these themes, and potential issues when it comes to funding these investments may prevent some of those projects from coming to fruition. Indeed, Wall Street firm Goldman Sachs warned clients that more tax hikes are almost certainly coming if the White House does intend to pay for all — or most — of its proposals: "We still believe the White House will propose increasing capital gains and individual top marginal rates even though these were not in today's plan," wrote Alec Phillips, chief U.S. political economist at Goldman Sachs. These tax hikes can negatively impact companies in the sectors discussed above, which may neutralize the positive effects of the infrastructure bill.
It is also not guaranteed that the sectors discussed will benefit on a longer-lasting level, even if President Biden's infrastructure plans are enacted. In some cases, there may be short-term effects that wane over the years, as infrastructure spending could drop back towards the level of the last couple of years in the future. Finally, concerns of rising costs and inflation, which may be exacerbated by the plan's price tag, may impact the bottom line of companies within these industries facing rising costs for materials like steel, as high prices and low supplies will receive even more pressure with more demand and infrastructure development.
Access institutional private equity and hedge funds that are investing in sectors that could gain from infrastructure spending, using our alternative investment platform.
For financial professionals only.