Published on August 26, 2021
Biden's Infrastructure Spending Plan Directs Billions Toward Tech
Insight Highlights
Gain exposure to institutional private equity and hedge funds that are investing in tech industries that may be impacted by the infrastructure spending bill, by using our alternative investment platform.
Increased infrastructure spending has been one of the key promises of President Biden's campaign. With more details emerging about the administration's infrastructure spending plan, we want to look at sectors and industries that could be affected by Biden's plan. Note: This is a developing story, and we will continue to update the article as more information becomes available.
Infrastructure Spending Plans
On August 10, 2021, President Biden announced his $1 trillion infrastructure plan for overhauling and upgrading the US' infrastructure, combined with the $3.5 trillion infrastructure agreement announced in July that focuses more on human infrastructure programs. The human infrastructure plan will expand Medicare funding and coverage, support affordable childcare and free college education initiatives, and create pathways for employment. The bill also will look to transform the country's energy systems to address climate change needs. The White House says the bill will grow the economy, enhance competitiveness, create jobs, and make the country more sustainable.
According to the administration, this increased focus on the nation's infrastructure will position the country well for the future, and long-lasting effects on economic growth are expected. Businesses and consumers in the US are projected to see lower transportation costs, lower commute times, better internet service, etc. According to the New York Times, this is the most ambitious infrastructure spending program in more than half a century. And, as the NYT further explains:
"If approved, the spending in the plan would end decades of stagnation in federal investment in research and infrastructure — and would return government investment in those areas, as a share of the economy, to its highest levels since the 1960s."
The American Society of Civil Engineers (ASCE) believes that this infrastructure plan is not too ambitious of a proposal. Since 1998, America's infrastructure has earned a consistent D- grade from the American Society of Civil Engineers (ASCE). Though it improved slightly to C- in 2021, the ASCE said the country is spending only half of what is required to support its infrastructure—which over time will result in significant economic loss, higher costs to businesses, consumers, and manufacturers, and public safety concerns. The report also estimates that the gap between the country's infrastructure needs and its likely spending on those needs is projected to top $2.6 trillion by 2029 and more than $5.6 trillion by 2039. Biden is also pitching his plan as an investment to help communities of color, rural Americans, and others burdened by decay or lagging modernization.
POTENTIAL OPPORTUNITIES IN TECH
When government spending increases, it typically means that the money that is being spent must flow somewhere. In this case, with infrastructure spending likely rising in the coming years, there is a wide range of potential recipients.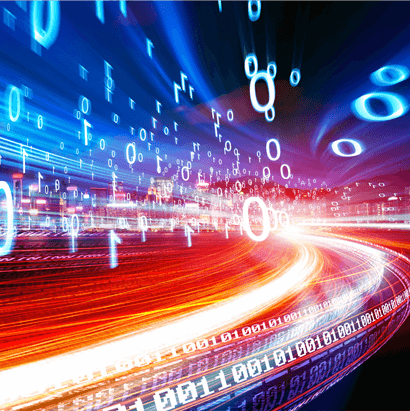 High-Speed Internet ‐ The proposed infrastructure bill will allocate approximately $65 billion toward expanding access to internet services, also known as broadband. The pandemic highlighted the need for high-speed internet access as office-based workers and students began logging into work and school from home. It also further illuminated stark disparities in internet access in rural areas and some low-income urban neighborhoods.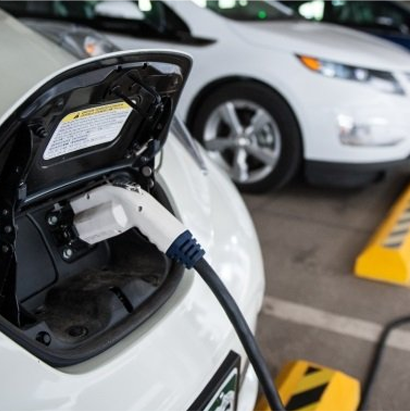 EV-Related Companies ‐ President Biden's infrastructure plan also entails a large focus on lowering emissions of CO2 and other greenhouse gases. This is why the Administration plans to increase the amount of EVs on the country's roads drastically in the coming years. There will also be second-order impacts for companies that build EVs as better charging infrastructure develops, and it could make EVs more practical for consumers, which should result in increased adoption. Increased spending on charging infrastructure will, of course, help those companies that build and operate such charging stations and outlets. Some of the largest players in this space will most likely be companies that are specialized in building and running charging infrastructure across the country.
Additionally, industrial names like some oil and gas supermajors and utilities that are not only focused on EVs but have exposure to this industry have ambitious plans to roll out charging infrastructure in the US and across the globe as they get involved in the renewable energy space.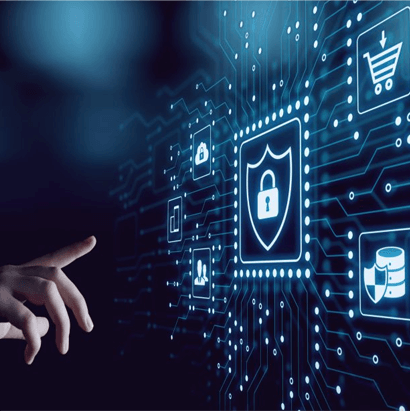 Cybersecurity ‐ A chunk of funding will go toward reinforcing the country's cybersecurity. After a tumultuous year of cyberattacks that have plagued both private businesses and government agencies, Congress chose to allocate about $2 billion for cybersecurity purposes.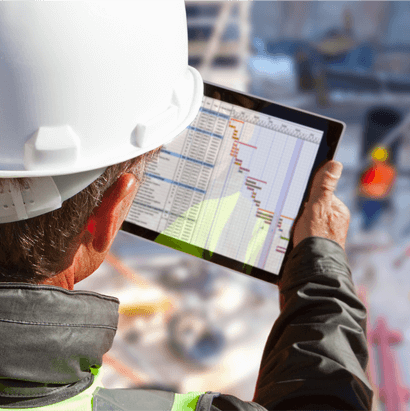 Construction-Related Technology —With more infrastructure being constructed across the US, more construction equipment will be needed. That should lead to an improved business outlook for construction equipment manufacturers that are needed in order to complete the projects proposed in the bill.
The global pandemic has accelerated the construction industry's adoption of technology considerably; the industry is poised to look very different in five to ten years. Data derived from new technologies can be used to increase transparency, build trust, and ultimately improve the industry's reputation over the long term. Online bid management platforms, for example, allow companies to digitize documents, giving prospects the ability to drill down into the underlying details of estimates.
What Else to Consider: Politics & Taxes
While many of these infrastructure and infrastructure-adjacent industries may benefit from the passing of the proposal, much of the plan is still earmarked for areas that political opponents do not consider infrastructure. It is worth noting that not everything that the Biden administration is planning to do will necessarily materialize. In fact, the measure faces a potentially rocky and time-consuming path in the House, where Speaker Nancy Pelosi and a majority of the nearly 100-member Progressive Caucus have said they will not vote on it unless and until the Senate passes a separate, even more, ambitious $3.5 trillion social policy bill this fall. The infrastructure bill needs approval from both chambers of Congress before it could get signed into law.
Indeed, Wall Street firm Goldman Sachs warned clients that more tax hikes are almost certainly coming. The bill includes new tax reporting requirements for cryptocurrency transactions, meant to help fund the bill's enormous price tag.
Biden announced during his presentation of the American Jobs Plan in March that half of the infrastructure and jobs package could be paid for by raising corporate taxes from 21% to 28%, which would generate $1 trillion in additional revenue. Biden proposed raising the top individual income rate from 37% to 39.6% for incomes above $400,000 (this was the 2017 rate for incomes above $418,400, before the Trump Tax changes) and doubling the capital gains tax from 20% to 39.6% for investment gains over $1 million.
"We still believe the White House will propose increasing capital gains and individual top marginal rates even though these were not in today's plan," wrote Alec Phillips, chief U.S. political economist at Goldman Sachs. These tax hikes can negatively impact companies in the sectors discussed above, which may neutralize the positive effects of the infrastructure bill.
It is also not guaranteed that the sectors discussed will benefit on a longer-lasting level, even if President Biden's infrastructure plans are enacted. In some cases, there may be short-term effects that wane over the years, as infrastructure spending is not guaranteed to persist in the coming years.
Finally, concerns of rising costs for materials and inflation, which may be exacerbated by the plan's price tag, may impact the bottom line of companies within these industries.
Sources: BGBC. "Biden's Infrastructure Plan: What is Construction's Opportunity."; SmartAsset™, Aug 10, 2021. "Inside Biden's $4.5 Trillion Infrastructure Plan."; CNBC, Aug. 10. "How the $1 trillion infrastructure bill will direct billions toward tech spending."; Washington Post. Mar 2021. "Biden's infrastructure plan faces controversy over price tag and design."
Gain exposure to institutional private equity and hedge funds that are investing in tech industries that may be impacted by the infrastructure spending bill, by using our alternative investment platform.
For financial professionals only.