Published on June 24, 2021
The EV Industry: The Next Big Thing in Automotive
Insight Highlights
Access institutional private equity and hedge funds that invest in the EV industry, using our alternative investment platform.
For Financial Professionals Only
Around the world, governments are attempting to slash emissions and boost urban air quality, with many putting their faith in a growing EV (Electric Vehicle) industry.
A recent report from the International Energy Agency (IEA) stated roughly 3 million new electric cars were registered in 2020, a record number and a 41% rise compared to 2019. Looking ahead, the IEA says the number of electric cars, buses, vans, and heavy trucks on roads is expected to hit 145 million by 2030. If governments ramp up efforts to meet international energy and climate goals, the global fleet could increase further still, expanding to 230 million by the end of the decade.
The EV industry is poised to accelerate under the Biden administration. The president's proposed infrastructure and jobs plan, valued at $2 trillion, allocates $174 billion to expenditures related to EVs. A reported $100 billion is designated for rebates on electric car purchases, and $15 billion is for building charging stations. Many companies participating in the EV industry are going public, while legacy automakers will release a plethora of cars over the next five years.
EV Makers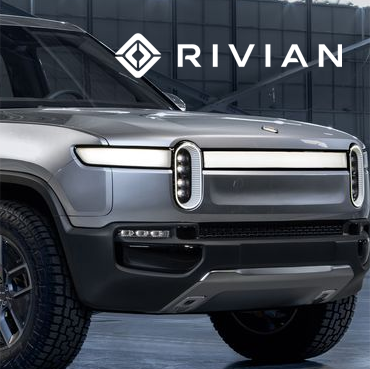 Rivian, the electric truck startup that's backed by Amazon, is targeting an IPO that could value the company at $70 billion, according to a Bloomberg report. The company was last valued at $27.6 billion when it raised $2.65 billion from T. Rowe Price Group, Fidelity Investments, and Amazon in January of 2021.
Estimating July 2021, Rivian will be one of the first electric pickup trucks on the market, presenting competition to Ford's F-150 Lightning and Tesla's Cybertruck.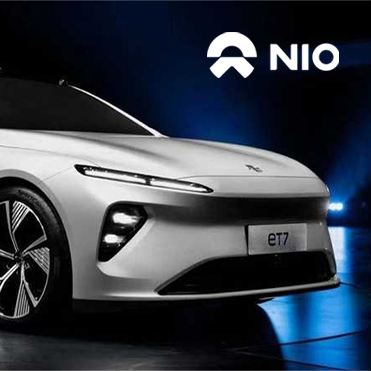 Nio, widely considered to be the "Tesla of China", is one of the popular names in the EV market right now. In Q1 2021, they reported 20,060 deliveries, which was up a whopping 423% from the prior-year period. A major reason for this spike was the company's SUV offering, which includes three models. While Nio may be an EV leader in China, the company is also actively working to expand its global presence in Europe.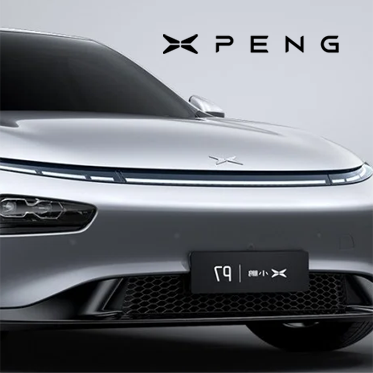 After months of price volatility, Xpeng's stock has seen a lot of upside in recent months amidst greater optimism towards the Chinese EV market. Unlike Tesla and Nio, XPeng's more affordable vehicles are designed to cater to middle-class consumers. While some concerns, including significant competition and a questionable valuation, the growing size of China's middle-class population positions the company to capitalize on a greater share of the market. Its current lineup features both an SUV and a sedan.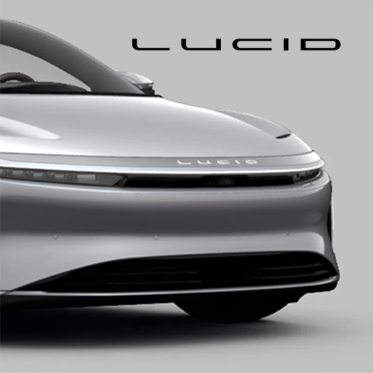 Lucid Motors is a luxury EV manufacturer — going public through a SPAC merger with Churchill Capital — that seeks to produce EV vehicles that won't compromise on performance and appeal to a wide range of customers. Lucid Motors' EV technology rivals Tesla's, and their battery tech especially is impressive. Some of their models boast a 500+ mile range, and not a single model has a range less than 400+ miles. Their most premium model is the Lucid Air Dream 1080HP. Conversely, Tesla canceled its 500-plus mile range version, the Model S Plaid+, which was the only version capable of rivaling Lucid's Air Dream in terms of battery range.
Traditional automakers are also investing in the EV industry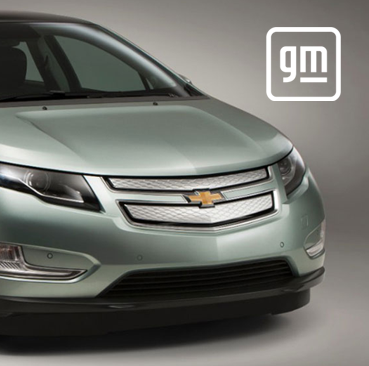 General Motors is among the most popular names leading this trend. Currently, GM stock is up almost 50% this year, as investors and analysts remain optimistic about its future in EV. The company's impressive lineup of EVs includes the Chevrolet Bolt, a more affordable option in comparison to Tesla's cars and other EV-only makers.
General Motors' joint venture in China is launching a miniature electric convertible under a low-cost brand that has soared in popularity in the last year. Called the Hongguang Mini EV Cabrio, the convertible will begin mass production in 2022.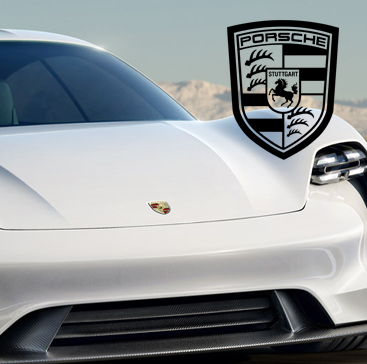 Porsche announced in February of 2021 that an electric version of the current $50,000 Macan is part of the company's plan to invest more than €6 billion ($6.8 billion) in electric mobility by 2022. By 2025 half of its new vehicles will likely have an electric drive system, according to Oliver Blume, Porsche AG's chairman of the board of management. Meanwhile, the all-electric Taycan will go on sale in 2021. That will be the one to watch to gauge Porsche's electric capabilities in the near term. Porsche buyers are flocking in droves to the brand's Taycan sedan, with sales of the all-electric model almost matching those of the iconic 911 sports car.
Ford Motor Co. is doubling its investments in EVs. The company had already committed $11 billion to develop electric vehicle technology between 2018 and 2022, but in the earnings announcement, Ford announced it will up the ante by an additional $11.5 billion, bringing its total investment in EV to $22 billion between 2021 and 2025. Ford began selling its new all-electric Mustang this year, so car buyers should expect to see a lot more electric-powered Fords on the lot in the years to come. With the new investment and plan, Ford said it expects 40% of its sales volume globally to be EVs by 2030.
CONSIDERATIONS
As the number of electric vehicles on the planet's roads increases, society will need to adapt. Extensive charging networks will need to be rolled out to meet increased demand and dispel lingering concerns around "range anxiety" — the idea that EVs aren't able to undertake long journeys without losing power and getting stranded.
Another area where we will notice change relates to noise. As well as boasting zero tailpipe emissions, electric cars are far quieter than their diesel and gasoline cousins. This means less noise pollution in urban areas — clearly a good thing — but also throws up a potential challenge for other road users, especially those with vision impairment. In the European Union and U.K., for example, all new electric and hybrid vehicles will have to use an acoustic vehicle alerting system, or AVAS, from July 2021.
What remains a deal-breaker in 2021 is the paucity of charging options. While there are around 168,000 gas stations in the United States, there are only around 47,000 public EV chargers in the U.S. and Canada combined. Less than 6,000 of those are fast chargers capable of substantially recharging a vehicle in under an hour — and more than 1,000 of those only work with Teslas.
The vast majority of chargers are Level 2 units, which can fully recharge an EV over five to 12 hours. That makes them ideal for recharging at home overnight or at the office, where cars sit stationary for hours, but not so great in the areas many of them are actually located, places like shopping malls and grocery stores, where people are in and out. Add it all up, and America's EV infrastructure still has a long way to go before it can come close to matching gas stations.
What is to come in EV?
On the charging front, the Biden administration aims to make investing in the EV industry far more appealing by including plans to add 500,000 charging stations across America. That would not only make electric-car ownership easier for road-tripping suburbanites, but also opens the door to EVs for city dwellers, who often don't have the luxury of a dedicated parking/charging space at home.
And by 2024, the market will be flooded with a broad array of EVs, as nearly every car company that sells in America dives into the space. Given the fast pace of EV development and the ramping up of battery tech and production, those cars will likely pack more power and range than many of the EVs you can buy today, quite possibly with smaller price tags.
Mark Haefele, Chief Investment Officer of UBS Global Wealth Management, says that long-term technological and environmental shifts suggest the EV boom should continue, while acknowledging that volatility in the share prices of individual companies argues for investors to diversify their exposure.
Wedbush's Dan Ives said, "The EV party and transformation is just beginning as this industry is on the cusp of a $5 trillion market opportunity over the next decade."
Electrification of vehicles is the next big thing in the automotive industry. Tighter emission regulations mean there is no alternative to the switchover from combustion to electric engines - be they battery electric vehicles (BEV), plug-in hybrid electric vehicles (PHEV), or fuel cell vehicles (FCV).
EV sales continue to rapidly gain market share in the overall auto industry. The diverging paths of automakers have widened during the pandemic. While the overall auto market contracted by 15% in 2020, global EV vehicle sales rose by 43%, reaching a 4.2% market share. This trend looks set to continue and will likely be a boom for pure EV makers as well as for the traditional automakers that are adapting to the growing consumer preference for electric cars.
Learn which institutional private equity and hedge funds on our platform can give your clients' portfolios exposure to the EV space.