Published on August 6, 2021
The Health & Wellness Industry's Pandemic Success Sectors
Maintaining a healthy and active lifestyle is essential to living a long, fulfilling life, and as a result, the health and wellness industry is growing massively and faster than ever. If the year 2020 has taught society anything, it's that our health takes priority.
PLANT-BASED FOODS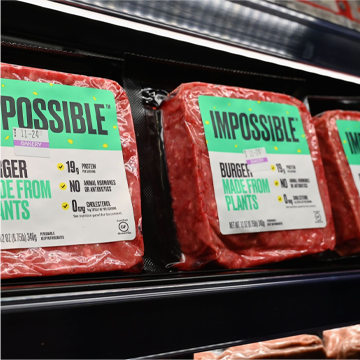 Food and nutrition are an aspect of life which impacts everyone and today, plant foods, veganism, and vegetarianism are trends which are catching fire in a substantial way, presenting a world of opportunity to investors.
The growth rate for the U.S. plant-forward food market more than doubled in 2020, as sales surged 27% to $7 billion, according to the Plant-Based Foods Association (PBFA) and The Good Food Institute (GFI). What's more, dollar sales growth for plant foods proved to be consistent across the country, with the market posting gains of over 25% in all U.S. census regions.
"The data tells us unequivocally that we are experiencing a fundamental shift, as an ever-growing number of consumers are choosing foods that taste good and boost their health by incorporating plant-oriented foods into their diet," PBFA Senior Director of Retail Partnerships Julie Emmett said in a statement on the 2020 market performance.
Investment in Plant Food Soars
The plant food revolution sweeping the world has been gathering pace over the past three to four years. And new figures released by the Good Food Institute (GFI) reveal that the industry attracted record levels of investment. In 2019, plant-alternative meat, egg, and dairy companies in the country received $747 million, the highest in its history.
"There's been a surge in investor confidence fueled by durable and increasing consumer interest in alternative proteins. Investors have seen the market opportunity and are moving to capitalize on a global shift in the way meat is produced," said Caroline Bushnell, GFI Associate Director of Corporate Engagement. "This record-level investment will bolster the industry and support continued growth and innovation for the long term, ensuring that alternative protein companies have the resources to grow and thrive, particularly during times of short-term market volatility.
The Covid-19 crisis has made bolstering our global protein supply more critical than ever, given the inherent—and now very apparent—vulnerability of supply chains dependent on industrial animal agriculture."
One example, Impossible Foods, which is backed by Coatue Management, Mirae Asset Global Investments, and Temasek, among others, secured $200 million in their latest funding round in August 2020.
The Environmental Impact of Plant Substitutes
Besides the appealing health benefits of plant substitutes, many are also intrigued by the massive environmental benefits, and a shift in subsidies from animal products to fruits, vegetables, beans, and grains meant for human consumption could help fight climate change.
Making just one ¼ lb. beef patty requires 58 gallons of water and 41 sq. ft of land. A University of Michigan study concluded that The Beyond Plant Burger uses 99% less water, 93% less land, generates 90% fewer Greenhouse Gas Emissions (GHGE), and requires 46% less energy than a beef burger.
The world's five biggest meat and dairy producers emit more combined greenhouse gases than ExxonMobil, Shell, or BP, the top three oil production companies, according to a report by GRAIN and the Institute for Agriculture and Trade Policy.
However, there are some meat substitutes that have a disproportionate impact on the environment. "Nothing really compares to beef, lamb, pork, and dairy…on almost every environmental issue we track," says Joseph Poore, a researcher at the University of Oxford who studies the environmental impacts of food. "But it's essential to be mindful about everything we consume: air-transported fruits and vegetables can create more greenhouse gas emissions per kilogram than poultry meat, for example." What is clear is that while plant foods and meat substitutes can be far better for the environment than livestock production, plant-forward companies still must consider a multitude of factors before being considered as providing a positive impact on the environment.
AT-HOME FITNESS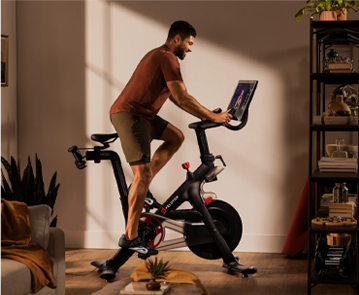 Within this same trend, demand for at-home exercise options has also grown in popularity, largely due to the COVID-19 pandemic. Some of the most notable startups, such as Peloton, Tonal, Mirror, and Nordic Track, are muscling up as gyms file for bankruptcy.
The global home fitness equipment market reached a value of $10 Billion in 2020. Looking forward, IMARC Group expects the market to grow at a CAGR of 4.8% during 2021-2026.
According to a poll of 2,000 people conducted by OnePoll, 75% of people believe it's easier to stay fit at home. Since the COVID-19 pandemic began in early 2020, 64% of respondents stated that they're more interested in at-home exercise than ever before. As the uncertainty of the pandemic continues, it's anticipated that most people will stick with at-home workouts, dedicating living space to personalized home gyms. Affluent customers are expected to create customized, fully equipped home gyms replete with items like high-end treadmills, stationary bikes, row machines, and workout mirrors.
WEARABLE TECHNOLOGY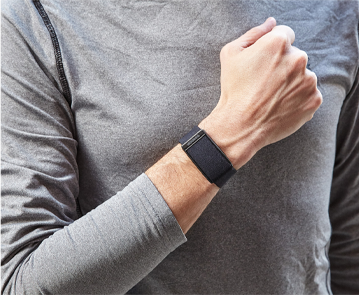 Working in conjunction with both healthy eating and exercising at home is wearable technology. "Wearables" is a general term for a group of devices—including fitness trackers and smartwatches—that are designed to be worn throughout the day. Most people deal with potential health issues in a reactive way. When they start to feel sick, in pain, or anything out of the ordinary, they react by going to see a doctor to get it checked out. With wearable tech, there is potential for a more proactive approach to healthcare.
Wearable devices have soared in popularity over the past decade. In fact, some have predicted that by 2022 over 900 million people will wear these devices.
The wearables market was valued at USD 27.91 billion in 2020 and is expected to reach USD 74.03 billion by 2026 and work at a CAGR of 17.65% over the forecast period (2021 - 2026).
Some Well-Known Investors in Emerging Wearables
Smartwatches like the Apple Watch and Fitbit are likely some of the best-known wearables, but many other kinds of wearables have emerged, and continue to emerge today. One such company is called Whoop, which provides daily personalized fitness, sleep, and recovery data delivered in real-time to the user. The wearable gadget has attracted attention from investors like VC firm IVP, SoftBank Vision Fund, and athletes including Eli Manning, Larry Fitzgerald, and Patrick Mahomes.
Another emerging wearable, named Oura Ring, uses precise sensors for heart rate variability, temperature, activity, and sleep monitoring technology that users wear as a convenient ring. Oura Ring's latest $100 million Series C funding round was led by Temasek, Jazz Venture Partners, The Chernin Group, Bedford Ridge Capital, Japan's One Capital, and Elysian Park, a fund affiliated with the Los Angeles Dodgers baseball team. Existing investors Forerunner Ventures, Square, MSD Capital, Lifeline Ventures, Metaplanet Holdings, Next Ventures, and Salesforce CEO Marc Benioff participated. The new investment in Oura values the company at $800 million.
Still, big players like Apple, Amazon, Microsoft, and Google are continuing to invest in wearable technology as they look to be involved in the next popular wearable item, such as augmented reality glasses, medical devices, and other wearables. Other key players in the space include Samsung Electronics, Sony, LG Electronics, Motorola, and Garmin. Additionally, cheaper offerings from China's Huawei Technologies and Xiaomi have also made efforts to enhance their market penetration into the wearables market.
CONCLUSION
As society emerges from a crippling pandemic, consumers continue to place a strong emphasis on health and wellness. This change in consumer behavior is leading investors to follow suit and fund the latest developments in plant-based diets, at-home fitness, and wearable technology. The notable investments from leading capital allocators prove that the health and wellness industry is likely to continue for years to come.
Discover which managers on our platform are investing in the health and wellness industry and learn how your clients can participate.