Top Performing Institutional Investors are Allocating 40% to Private Investments
Join our growing community of financial advisors who are following the same strategy for their clients' portfolios.
March 21, 2019
According to the latest research conducted by Cambridge Associates¹, top decile performing institutional investors have increased their private investment* allocations to a mean of 40%.
Private Investment Allocation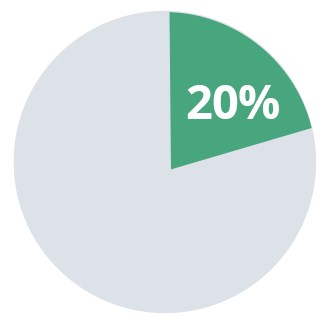 1998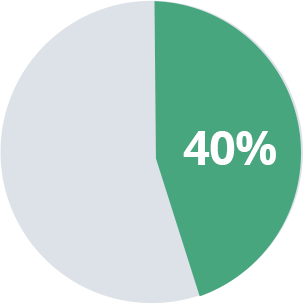 2018
Private investments
*Private investments include non-venture private equity, venture capital, distressed securities (private equity structure), private real estate, private oil & gas/natural resources, timber, and other private investments.
---
Many of the world's leading institutional investors allocate substantially to private investments.

36.6%2

48.9%3

31%4

57%5
2Columbia University 2018 Financial Report, 3Princeton University Report 2017-2018, 4Yale News; 5University of Texas
The higher the allocation the better the return.
The average annualized return for a greater than 15% allocation was 8.1%, 160 basis points higher than the group with a less than 5% allocation.
20 year Average Return (%)

20 year Average Private Investment Allocations (%)
Private equity allocations under 5%
Private equity allocations between 5% and 15%
Private equity allocations over 15%
Source: Endowment and foundation data as reported to Cambridge Associates LLC.
Notes: Analysis includes 132 endowments and foundations that provided returns and beginning year asset allocation for each June 30 from 1998 to 2018. Subgroups are based on each institution's 20-year average allocation to private investments. Solid lines are drawn where the median private investments allocation for the entire universe intersects with the median return for the entire universe.
Join our advisory network to view the institutional managers on our platform.View the institutional managers on our platform.
Our services are designed with financial professionals in mind.
Quick links to other items of interest