Published on September 30, 2021
Sports Investing: Esports, Innovations in Sports Entertainment, & Sports Betting
Insight Highlights
Learn which institutional private equity funds on our platform are participating in this new evolution of sports investing.
For financial advisors only.
Sports can enhance social and cultural life by bringing together individuals and communities. And for these reasons sports have often been an attractive opportunity for investors. With the evolution of major sports leagues in the US, technological advancements, and the new and innovative ways to interact with sports, many branches of the sports industry are experiencing major growth. While these new sectors are still emerging and possess certain risks and limitations, they may create a substantial opportunity in the sports investing landscape.
Private Equity Investment in Sports
Ownership of sports franchises has long been the playground for wealthy individuals. Over the years, we have seen the value of their investments rise to enormous levels, and now the thought of sports ownership has attracted other players such as private equity funds and other institutional investors. The ownership landscape appears to be changing, as there have been numerous changes and acquisitions of ownership interests in sports teams and leagues by new investment groups in recent years.
Source: Institutional Investor, Aug. 2021. "Private Equity Has Definitively Entered the World of Professional Sports. Here's What Comes Next."
For years, as sports franchise values have exploded, some industry participants have said that private equity ownership is coming to major sports teams. And now it seems to be happening.
In the last 20 months, Arctos Sports Partners has taken a stake in 12 different U.S. teams, including Major League Baseball's Boston Red Sox and the National Basketball Association's Golden State Warriors. Another example is Blue Owl Capital, which has purchased portions of the NBA's Phoenix Suns and Sacramento Kings, while Ares Management Corp has invested $1 billion in sports and related media this year, including Spanish soccer team Atlético de Madrid.
Until recently, most professional sports leagues in the U.S. refused to allow private equity ownership of teams, fearing it would create an unwieldy and unstable ownership structure. "But now the leagues have finally come around, and that has opened the floodgates for private equity investment," says Robert Caporale, co-chairman of sports investment bank Game Plan in Miami Beach, Florida.
However, while investing in sporting franchises and the associated ancillary companies can be an appealing and profitable proposition, there is no guarantee of success in the long term. Sports entertainment is generally considered a "luxury" and is subject to the economic laws of elasticity. The same human or emotional factors that attract us to spend our dollars on their product can quickly sour due to unforeseen events.
From 2010 to 2020, the average Forbes team valuation for the NBA, the NFL, and MLB jumped 275%, far outstripping the 199% climb by the S&P 500, according to data firm Knoema. "And the financial performance of sports teams isn't correlated to stocks and bonds, thus providing diversification to investors," says Andrew Laurino, senior managing director at Blue Owl and a member of the Dyal investment team, and likely one of the main driving forces behind the interest in sports investment for private equity managers.
Source: Institutional Investor, Aug. 2021. "Private Equity Has Definitively Entered the World of Professional Sports. Here's What Comes Next."
Esports as a Sports Investment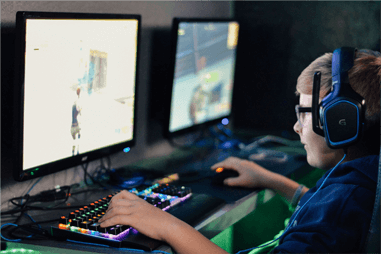 Esports is a form of competition using video games. Esports often take the form of organized, multiplayer video game competitions, particularly between professional players, individually or as teams. As competitive video games continue to integrate into popular culture, global investors, brands, and media outlets are beginning to pay attention. Consumers are as well. In fact, there will be 26.6 million monthly esports viewers in 2021, up 11.4% from 2020, according to estimates. Video gaming-specific streaming platforms like Twitch and YouTube Gaming give fans a direct connection to the players and teams, while more mainstream socials have allowed those connections to flourish. Certain esports teams, like FaZe Clan, are also moving aggressively into areas like merchandise, providing for more notoriety than if they had otherwise stuck to esports alone.
The industry has seen a huge uptick in investment from venture capitalists, and more recently from private equity firms. The number of investments in esports doubled in 2018, increasing from 34 in 2017 to 68 in 2018, per Deloitte. That's reflected in the total dollars invested, too. Investments are up to $4.5 billion in 2018, up from just $490 million the year before, a staggering YoY growth rate of 837%, per Deloitte. These investments are distributed to participants across the ecosystem—from esports organizations, to tournament operators, and to digital broadcasters—allowing the industry to function and grow.
Yet, not everyone is sold on esports as a legitimate sports investment. Some find the area too niche and not adaptable for most markets and demographics. There is also significant competition in this industry that is complex and daunting for many investors. Nevertheless, many projections put the esports ecosystem on track to surpass $1 billion in revenue for the first time in 2021 and $1.8 billion by 2022.
Sources: Included, May 2021. "The Explosive Growth of Esports: Will this Sector Take Over?"; Insider Intelligence, Aug 2021. "Esports Ecosystem 2021: The key industry companies and trends growing the esports market."
Some Examples of New, Tech-Driven Innovations in Sports Entertainment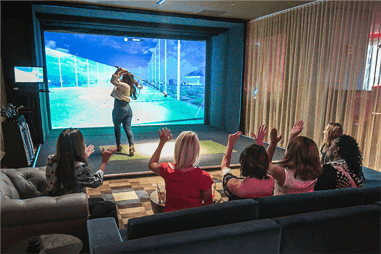 Technology Enhanced Sports Entertainment
Topgolf is one example of new and creative ways that technological developments allow consumers to engage with sports.
Topgolf originated from the timeless golf question, "Who hit it closer?" Originally called "Target Oriented Practice Golf," the founders of Topgolf used proprietary radio-frequency identification (RFID) technology and dartboard-style targets to answer this question. Topgolf Entertainment Group has become a technology-driven global sports and entertainment brand with sizeable investments from institutional private equity firms.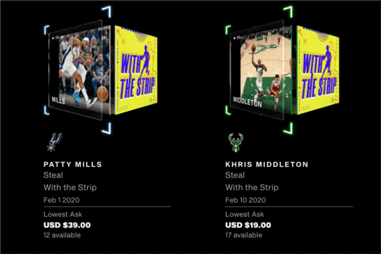 NFTs
The NFT marketplace is perhaps one of the purest distillations of how scarcity is driving sports investments. The NBA's virtual trading card platform, Top Shot, is one notable example of an NFT marketplace at work. Top Shot, an NFT platform created by Dapper Labs, is a blockchain-based trading card system that works like trading cards, only with NBA highlights and digital artwork. Top Shot collectors aren't buying exclusive rights to a highlight; they are buying exclusive rights to this one particular version of the highlight, and they're buying the guarantee that no other versions will later be created. That satisfaction of knowing you own something that no one else can own is central to the idea of collecting. While the NFT industry is still a highly speculative and risky area to invest in, some are still shooting their shot in this environment. Indeed, notable investors in Dapper Labs include Michael Jordan, Kevin Durant, as well as established private equity and venture capital investment firms.
Sources:
CNBC, Feb 28, 2021. "People have spent more than $230 million buying and trading digital collectibles of NBA highlights."
Insider, March 2021. "NBA Top Shot maker Dapper Labs just nabbed another $305 million investment from the likes of Michael Jordan and Will Smith."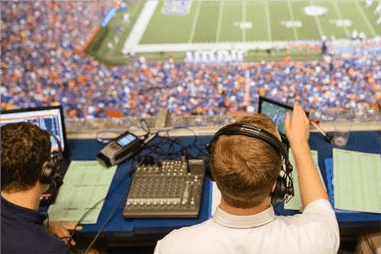 Sports Media
The ever-increasing demand of broadcasters for sports programming has produced a 'sports-media-business' nexus that is largely built upon the widespread appeal of sports. An example includes Barstool Sports, a digital media company that produces content focused on sports and pop culture.
Sports Betting as a Sports Investment
Since the 2018 supreme court decision that struck down the federal ban on state authorization of sports gambling, the industry in the United States has exploded and is continuing to grow.
However, state and federal prohibitions against sports betting and gambling create a massive limitation on this industry. Roughly half of all states have already legalized betting in some capacity, and sportsbooks are doing their best to penetrate the rest of the country, yet government regulation still poses a large risk. Indeed, DraftKings and FanDuel contributed $20 million in hopes to lobby for legalizing it in Florida, which is one example of the legal and regulatory impediments that still looms over this industry.
Nevertheless, Ark Invest estimates the U.S. sports betting market will hit $37 billion by 2025 — a significant jump from the current $9.5 billion value. If betting becomes legalized in all 50 states, revenues are estimated to exceed $19 billion per year. New multibillion-dollar marketing niches will expand as media and tech startups compete for consumer attention.
The global sports betting market had been pent up for about a year. However, sports gambling statistics in the U.S. suggested strong, record growth, with $378 million in revenue being attributed to January, per the AGA. As a record month nationwide, it signified a 174% year-over-year surge in revenue from 2020. Still, the outlook remains uncertain as governments and groups of people in the U.S. and the world are still figuring out how they will accept sports betting into their communities, if at all.
Sources:
Front Office Sports, July 2021. "Sports Betting Market to Grow $28 Billion by 2025."
MarketWatch, July 2021. "Online Sports Betting Market Size, Growth 2021 Global Trend, Industry News, Industry Demand, Business Top Key Players Update, Business Statistics and Research Methodology by Forecast to 2027."
Conclusion
The sports industry has developed numerous, fast-growing sectors like esports, tech-driven sports entertainment, and sports betting. These sectors, while still emerging and possess certain risks and limitations, are experiencing major growth and thus may pose a substantial opportunity for investors.
Learn which institutional private equity funds on our platform are participating in this new evolution of sports investing.
For financial advisors only.
} }, { "@context": "https://schema.org", "@type": "VideoObject", "name": "Private Equity Investment in Technology", "description": "While Private equity investment in technology has been a powerful theme for a number of years — representing anywhere from one-quarter to one-third of private equity investment activity — the pandemic has accelerated interest in the space.", "thumbnailUrl": "https://web.cdn.crystalfunds.com/public-web/_landing_pages/Jul2021/pe-tech/private-equity-investment-technology-image.png", "uploadDate": "2020-09-27", "duration": "PT1M26S", "contentUrl": "https://www.crystalfunds.com/insights/tech-keeps-rolling-as-private-equity-investment-technology-soar", "embedUrl": "https://player.vimeo.com/video/607547334" } }