Published on September 24, 2020
The World's Most Valuable Unicorn Companies
What is a unicorn company?
A unicorn company is a private company with a valuation over $1 billion. As of September 2020, there are more than 400 unicorn companies around the world. Variants include a decacorn, valued at over $10 billion, and a hectocorn, valued at over $100 billion.1
There are now hundreds of unicorn companies within the private market. Some will surely flame out. But perhaps some will become the next Apple or Facebook, companies that grow to a gargantuan size.
Getting in early enough with one of those businesses has made investors' careers in the past. And at a growing rate, private equity firms are taking notice, backing companies at earlier stages than normal in pursuit of a windfall. The past few years have brought an explosion of PE investment in unicorns, per PitchBook data, with deal count quadrupling and the value of those deals expanding at an even more extraordinary rate.2
Private companies are going public much later as matured businesses, if at all, and most of their growth is occurring in a private format. The average age of a company at IPO has nearly doubled since 1980: 6 years old in 1980 and 10 years old in 2019 at IPO. Median age for tech companies going public in 1999 was 4 years, respectively, compared with 12 years in 2018.3, 4
IPOs may soar, should you get in before?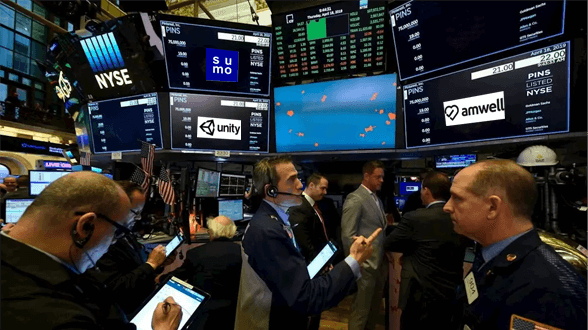 Find out which institutional private equity funds on our platform provide exposure to some of these unicorn companies, for your clients' portfolios.
Join our growing community of financial advisors.
DISCLAIMER: This industry information and its importance is an opinion only and should not be relied upon as the only important information available. No representation is being made that any investment will or is likely to achieve profits or losses similar to those shown or described. Performance will vary based on many factors, including, but not limited to, investment strategies, taxes, market conditions, and applicable advisory and other fees and expenses related to investing.