Published on September 26, 2023
The Travel and Tourism Rebound
Introduction
Most of the last COVID-19-related travel bans have been lifted and the summer of 2023 marked the first time since 2019 that tourists could choose a destination and not worry about COVID-19 regulations. This is great news for not only those experiencing wanderlust but also the global economy. Travel and tourism-related industries can be overlooked when considering what drives the economy. While there are certain countries that are significantly more reliant on travel and tourism, it can be a surprisingly large contributor to the world's largest economies. In this insight, we will examine how travel and tourism have rebounded and discuss what this means for markets now and in the future.
On our way back to 2019 levels
Anecdotally, the world was fully reopened this past year, but importantly, the data backs this feeling up. Further, the data shows that in Europe, travel and tourism are near 2019 levels (and in some cases setting new records), while in Asia the data shows that travel and tourism is accelerating towards pre-pandemic levels.
Looking specifically at travel statistics from 2022 and year-to-date 2023 in Southern Europe. Reports show that bookings from the summer of 2023 showed that Italy, Spain, Greece, and Portugal experienced near-record tourism revenues this year, helping replenish state funds depleted during the COVID-19 pandemic.8
In Italy, the travel and tourism industry was worth $110.08 billion or 6.2% of Italian output in 2019. Add when you include income generated by tourist-related businesses that number more than doubles to 13%.8 This shows that returning to 2019 levels would be significant for the health of the Italian economy. From another angle, the Italian tourism data is just as constructive; through the first two months of 2023, tourists visiting Italy were up 70.5% compared to the same period in 2022, according to the National Statistics Agency. The same report posited that if this trend continued, Italy could match or surpass pre-pandemic levels.
In the U.S., travel spending totaled $1.2 trillion in 2022, which produced a global economic footprint of $2.6 trillion—a return to 2019 levels. Travel directly employed 8 million Americans and supported nearly 15 million jobs. This data from the U.S. Travel Association further reinforces that travel and tourism can be a real contributor to the overall global economy. Data in 2023 is similarly optimistic. Travel spending is up 1.2% above last year's levels for the third month in a row as of the end of July 2023.
Although we have covered a lot of very constructive data points suggesting that the travel and tourism industries have returned to their previous peaks, when examining data specific to Asia, where more long-term and strict COVID-19 regulations remained in place, we can see that there is still room to go to get back to 2019 levels.
Asia Lagged Initially but is Catching Up
Thailand received 11.1 million tourists in 2022, a huge jump from a mere 428,000 visitors in 2021, according to data from the Thai tourism ministry. Thailand removed most of its COVID-related restrictions for tourists in October of last year, and tourism ballooned accordingly. While tourism jumped significantly in Thailand, the 2022 data is still a long way from the 40 million tourists who visited in 2019, prior to the COVID-19 pandemic.2
Similarly, for the first six months of 2023, 10.7 million tourists traveled to Japan, the highest number since they received a record 32 million visitors in 2019 according to the Japan National Tourism Organization. The same agency believes that rebounding back towards 2019 levels would add roughly $33 bn to the economy.4
China plays a huge role in global travel and tourism as a host and visitor. In a recent CNBC interview, Ho Kwon Ping, the founder of the global hotel operator Banyan Tree Holdings, advised that the current dearth of Chinese travelers is nothing to worry about and that "Most of us in the hospitality industry, a year or so ago, predicted that Chinese tourism would only start to rebound around maybe this year or even next year." Prior to the pandemic Chinese travelers represented 14.3% of global travel spending and while the Chinese border fully opened in 2023, many Chinese travelers are still delayed due to passport and visa processing challenges.1
Overall, the world is moving back towards pre-COVID levels, and Southeast Asia is the last piece of the puzzle so that the global travel and tourism industries can reach new peaks. In the next section, we will examine travel and tourism's impact on the overall global economy and how this increased spending can power real overall economic growth.
Travel and Tourism Matters for Overall Economy
Travel and tourism can be a meaningful contributor to overall economic growth. In 2019, travel and tourism represented 10.4% of the world's gross domestic product, according to the World Travel and Tourism Council (WTTC). This same report forecasted that by 2033 travel and tourism is set to become a $15.5 trillion industry, representing more than 11.6% of the global economy.
In Greece, a country more dependent on travelers, tourism accounts for no less than 20% of their GDP. But even for more diversified economies like the U.S. and China, travel makes up 10-15% of their respective economies based on data from the WTTC.8
It follows that a boost to travel and tourism can be a meaningful economic contributor. In an interview with Bloomberg, Julia Simpson, president and CEO of the World Travel & Tourism Council, said: "Economists are saying that the global GDP is going to grow on an annualized basis about 2.6% a year, [but] In travel and tourism, we're expecting [annual growth of] about 5.1%."1
Overall, travel and tourism is a meaningful piece of the global economy and it is expected to grow at a greater pace than GDP overall, only increasing its influence on global markets.
Private Market Investing in Travel and Tourism
We have laid out that travel and tourism play a huge role in the global economy. Now, investors must consider the different ways they can invest in a growing industry. Per usual, the most straightforward approach for investors would be to buy public equities of companies like Airbnb, Mariott, or perhaps one of the airlines – an adequate solution for some investors.
However, investors interested in gaining institutionally managed exposure to the travel and tourism industry can consider investing in Real Estate private market funds that allocate to debt and equity capital of marquee hotel brands, funds that focus on consumer experiences, or funds that find next-generation technologies in the travel/tourism space.
Listed below are some companies that are currently pursuing innovation in the travel and tourism industries.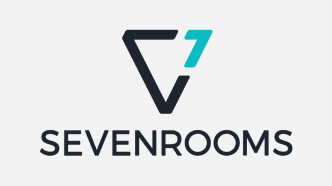 Sevenrooms is a guest experience platform. It offers tools like reservations, online ordering, and waitlists to allow restaurants to collect customer data and to help hospitality operators own, analyze, and optimize every step of the guest journey. The Sevenrooms platform automates these processes so operators can focus on their guests.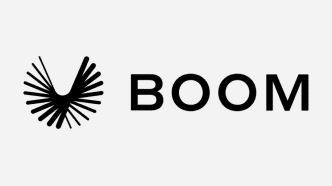 Boom Technologies is focused on transforming air travel with Overture, the world's fastest airliner, optimized for speed, safety, and sustainability. Overture will fly at twice the speed of today's airliners and is designed to run on 100% sustainable aviation fuel.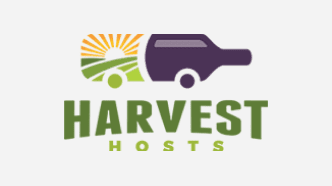 Harvest Hosts is a membership for RVers that provides unique RV camping at over 1900 wineries, breweries, distilleries, farms, museums, and more. For a yearly membership fee, Harvest Hosts' members are invited to stay at hundreds of interesting locations around North America and experience new opportunities to explore and enjoy the RVing lifestyle. The company's goal is to provide meaningful experiences for RVers and Hosts alike.
Conclusion
Like many industries, there are many different investment wrappers that can provide an investor with exposure. The largest takeaway is that travel and tourism are on their way back to their previous highs and are poised to continue to grow.
Sources:
Our platform provides financial advisors and their clients with the opportunity to participate in funds actively investing in the travel and tourism industry.
For registered investment advisors only.