Published on December 7, 2021
Understanding the Metaverse: The Next Chapter for the Internet
One of the most popular companies of this millennium has changed its ticker symbol to better represent its vision for the digital future: the Metaverse. While many people, from influencers to politicians, have gone on to parody Faceb… pardon us, "Meta" CEO Mark Zuckerberg's big announcement (including the unexplained bottle of Sweet Baby Ray's Barbecue Sauce in the background), some larger questions remain: Is Zuckerberg, an architect of the modern ways we all use the internet today, truly on the cusp of pioneering the next iteration of our worldwide web? What is that next stage going to look like? Who else is seeking to be a master and architect of this domain? How are investors looking to get in on a piece of the action?
What is The Metaverse?
Matthew Ball, the Managing Partner of EpyllionCo, has been writing and reporting about the Metaverse for years now, and has recently attempted a definition: "The Metaverse is a massively scaled and interoperable network of real-time rendered 3D virtual worlds, which can be experienced synchronously and persistently by an effectively unlimited number of users with an individual sense of presence, and with continuity of data, such as identity, history, entitlements, objects, communications, and payments." As a quasi-successor to the Internet, he notes that the technology community imagines that the Metaverse will revolutionize the infrastructure of the digital world and the services and platforms within it. From his observations, he sees the Metaverse and the revolution of the internet, along with the potential opportunity within, representing the "newest macro-goal for many of the world's tech giants… the express goal of Epic Games… also the driver behind Facebook's purchase of Oculus VR." The Metaverse has commonly been conceived as a digital "'jacked-in' internet – a manifestation of actual reality," such as the worlds portrayed in the hit films Ready Player One (2018) and The Matrix (1999), where users will be transported to the digital world itself. While these immersive venues are likely to be aspects, there is much more to be said about the entirety of the Metaverse.
Mark Zuckerberg, in a recent Founder's Letter, described the current state of the Metaverse as "the beginning of the next chapter for the internet," and the future state as "an embodied internet where you're in the experience, not just looking at it… [a place where] you'll be able to do almost anything you can imagine – get together with friends and family, work, learn, play, shop, create – in addition to completely new experiences that don't really suit how we think about computers or phones today." He depicts it as a space where users may be transported instantly (via hologram) to work, concert venues, or their friends' and families' homes for a quick visit. No longer will the connectivity of people be beholden to the square within a phone or computer screen, but rather experience virtual companionship at any time and from anywhere.
Potential Opportunities Within The Metaverse
Whether or not the next phase of the internet truly reaches a Metaverse status, the commercial viability of virtual reality (VR) and augmented reality (AR) have already been demonstrated through several avenues, to which you and your network of family, friends, and colleagues have likely already been exposed. From the Oculus Rift, a virtual headset device that fully transports users into an immersive digital environment, to Snap's many AR filters that have come to produce so many memorable photos, the current, and yet still early, applications already exist in abundance.
Yet, the concept of the Metaverse as a potential opportunity for investors is still early and no one can predict how any of these opportunities will unfold in the long run. Indeed, some commentators have said that the Meta Group, formerly Facebook, is in danger of falling behind in the metaverse and missing out on a shift in consumer behavior. It is impossible to know how the metaverse will play out and what opportunities will unfold during these early stages.
Still, companies are taking chances to be involved in this latest iteration of the internet by creating VR and AR experiences that are intended to be fun and engaging, helping drive and continue adoption by technology users of all ages.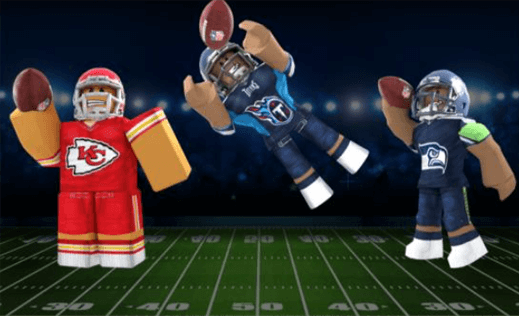 In more recent examples of the Metaverse and what it can be, Epic Games hosted a live concert that players could attend using their digital Fortnite avatars. Another example from the digital gaming company, Roblox, announced the launch of a new experience in conjunction with the NFL; users will attend the NFL Roblox experience and receive free 3D helmets for their avatars and are now able to purchase the jerseys and helmets of their favorite teams.
Source: VentureBeat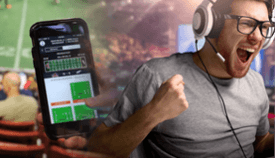 Sports Investing: Esports,
Innovations in Sports,
Entertainment, & Sports Betting
Concerts, shopping, gaming, and more of these individual experiences are being created and powered by a number of companies. This creates opportunity for investors. Roundhill Investments, an ETF sponsor focused on thematic and sector-specific investing, has defined the Metaverse as a type of successor to the Internet that we know today, digestibly comparing it to how the mobile Internet built upon and expanded the capabilities of the Internet of the 1990s and early 2000s. This could mean that nearly every industry that has any sort of presence on the Internet will be impacted by the Metaverse.
Roundhill has defined seven key company categories that currently and, in the future, will enable and empower the Metaverse to become the viable digital future:
Compute: companies enabling and supplying computing power to support the Metaverse
Networking: companies (such as Internet service providers, networks, and exchange centers) providing real-time connections, high bandwidth, and data services to consumers
Virtual Platforms: companies developing and operating immersive digital and often three-dimensional simulations, environments, and worlds wherein users and businesses can explore, create, socialize, and participate in a wide variety of experiences
Interchange Standards: companies building tools, protocols, formats, services, and engines that serve as actual or de facto standards for interoperability between different segments of the Metaverse, helping enable the creation, operation, and ongoing improvements to the Metaverse
Payments: the support of digital payment processes and operations, which includes fiat to pure-play digital currencies and financial services
Content, Assets, and Identity Services: the design/creation, sale, resale, storage, secure protection, and financial management of digital assets, such as virtual goods and currencies, as connected to user data and identity
Hardware: the sale and support of physical technologies and devices used to access, interact with, or develop the Metaverse, such as VR headsets, mobile phones, projection and tracking systems, and scanning sensors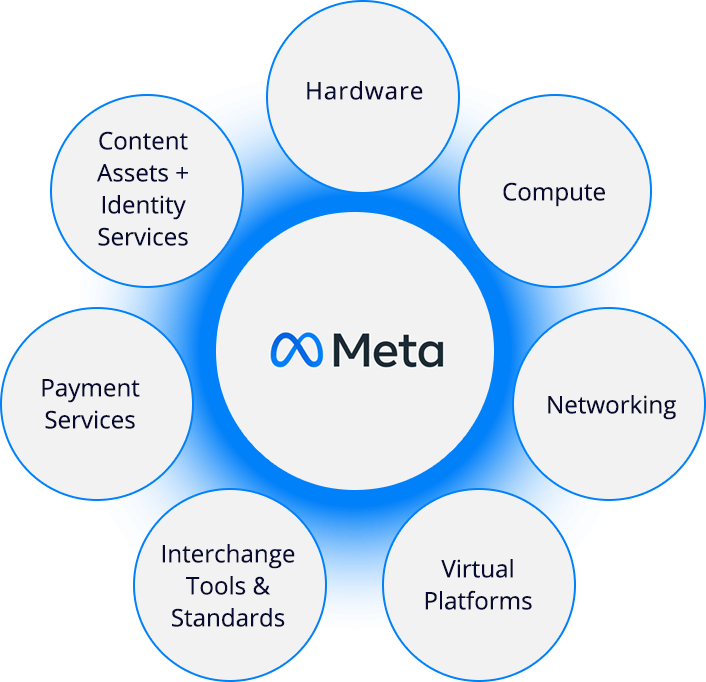 Source: Roundhill Investments
Investing In The Metaverse
Microsoft CEO Satya Nadella said, "When we talk about the Metaverse, we're describing both a new platform and a new application type, similar to how we talked about the web and websites in the early '90s." Nadella made this statement while simultaneously rolling out new tools by Microsoft focused on this digital world.
To summarize these words and actions from an investment standpoint, there was no singular path to getting portfolio exposure to the massive opportunity that the Internet represented, and the same concept may hold true for investors looking to get a piece of the Metaverse action.
Some big tech companies have already shown their beliefs through their investment in the space, as evidenced by the Meta and Microsoft initiatives, as well as Nvidia's Omniverse Enterprise software, just to name a few. Investors know how to access these companies, and there are already ETFs grouping together their best guess for the future of this industry. But what about the companies not nearly as well known? There are companies that are, compared to those technology giants, just starting up in these various categories, many of them flying under the radar and many still privately owned. This growing basket of lesser-known companies provides a unique opportunity for investors to invest early in a potentially Metaverse-defining company.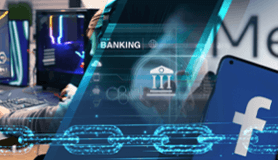 Venture Capital Investing
In Crypto Assets
There has already been over $10 billion in venture funding invested into the Metaverse in 2021, and deals continue to be announced. This is a significant increase from the $5.9 billion invested in 2020. With a record amount of both funding rounds and invested capital, the space is absolutely booming. Crunchbase has broken down the investment so far this year into four broad content and platforming categories:
Gaming - ~$7.5 billion in 382 rounds
Online Games – ~$2.5 billion in 110 rounds
Augmented Reality – ~$2.1 billion in 176 rounds
Virtual World – over $60 million in 9 rounds
*Some companies included in this breakdown are represented in multiple categories
Investment in these categories is only scratching the surface of what is necessary to build out the Metaverse in its entirety, with the other categories mentioned in the previous section readily poised for investment as well. Jed Strong, CEO of gaming payments company Tiv, notes that the Metaverse, when fully realized, will be something like a massive-scale interoperable network of real-time 3D worlds. Payments and commerce activity within the Metaverse, all currently enabled by crypto and blockchain technology, are bound to be disrupted by the new ways of conducting commerce.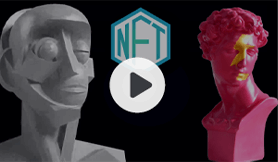 The NFT Marketplace has
exploded in 2021
Some Risks and Limitations
Of course, as with the Internet-defining companies of the late 1990s and early 2000s, there were those companies that did not pan out for their investors. Many online shopping companies and communication companies did not survive the rise and fall known as the dot-com bubble and did not survive the impending crash afterward. Acknowledging these same limitations with regard to the Metaverse, while the opportunity remains to get involved with a potential Metaverse-powerhouse, the risk that many companies will fail to reach their lofty goals also remains.
The potential for a Metaverse also heightens other challenges not only from an investment standpoint but in a social context. Issues such as personal privacy, marketplace competition, and misinformation only become greater challenges in the metaverse due to the interconnectedness of that phenomenon. And much like NFTs and cryptocurrencies, this emerging space is largely unregulated and fraudsters are on the prowl.
It is important to conduct research on any possible investments into the Metaverse, and potentially partner with experienced technology investors with the knowledge of how to make and history of making carefully selected investments in companies involved with new technological frontiers. But, with any investment, especially one within such an unknown and emerging industry as the Metaverse, there is heightened risk for all investors and no guarantee of future results.
Conclusion
The opportunities are abundant for new players, pun intended, to enter the arena and take advantage of what this new frontier may have to offer. With the Metaverse in such a nascent stage, investors may still find incredible prospects for their portfolios, many of which are still privately owned, allowing them to capture a piece of growth. While we may not all be developing the successor to the Internet, we may be able to participate in the wealth it will create. One thing agreed upon by technology leaders globally: This is likely not a passing fad. But it is still largely unknown how companies and investors will find opportunity in the Metaverse and there is no guarantee of their success. The Metaverse is potentially the future, and we have only scratched the surface of understanding this budding industry.
Sources:
Meta, October 2021. "Founder's Letter."
Matthew Ball, January 2020. "The Metaverse: What It Is, Where to Find It, and Who Will Build It."
Matthew Ball, June 2021. "Framework for the Metaverse."
VentureBeat, November 2021. "Melon and the NFL Launch Roblox Metaverse Experience and Virtual Merch."
Roundhill Investments, October 2021. "META Deck."
WSJ, November 2021. "Big Tech Seeks Its Next Fortune in the Metaverse."
Crunchbase, November 2021. "VCs Will Spend Billions More To Make The Metaverse Reality."
Learn which institutional private equity and hedge funds on our platform are seeking opportunities in companies that will enable and empower the metaverse and how your clients can participate.
For financial advisors only.