Why Alts Platforms Are Key To Successful Recruiting Strategies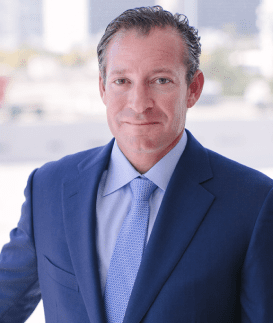 Steven Brod, CEO and CIO of Crystal Capital Partners, LLC an institutional, turnkey alternative investment platform for financial advisors.
Waves of change have been rolling upon the shores of the wealth management industry in recent years – placing Registered Investment Advisors (RIAs) and independent broker-dealers (IBDs) increasingly under pressure to make smart business investments that lead to the recruitment and retention of the right kind of advisors, specifically those with a focus on holistic financial planning and growth. Moreover, firms recruiting other RIAs, or engaging in roll-up acquisitions, are now expected to provide new teams with a robust integration that includes an expanded range of outsourced business solutions. In a competitive recruiting landscape, the right Alts platform can make small to mid-size wealth management firms stand out and ultimately win in the recruiting game.
Advisors Need A Wider Product Offering
Alternative Investments, or Alts, satisfy a growing need that goes beyond the 60/40 traditional portfolio. With clients searching for low correlated returns in a sustained volatile market environment, advisors seeking to build an efficient business need to work with an Alts platform capable of providing access to diverse sub-strategies across the Alts spectrum, and the technology infrastructure needed to support ongoing investment management.
Advisors' practices offer increasingly unique value propositions customized to adhere to current client requests, and to a younger, sometimes more financially savvy demographic. To help with client retention over the long term, a diversified alternative investment offering may provide a more flexible approach to allocating assets that capture both demographics' needs. Whether it be established private market funds that focus on investing in the next generation of private companies or hedge funds that seek capital preservation, alternatives can cater to a variety of profiles.
Firms that do not have these capabilities or are not in a position to develop solutions quickly face risks, including higher advisor attrition rates.
Understanding the Vast Alts Ecosystem
In today's digital world, alternative investment solutions have grown in prevalence. Given the broad scope of alternative investments, there are many ways for advisory firms to tap into this ecosystem. Many are likely familiar with conventional Alts such as ETF and mutual funds, more are becoming familiar with the sophisticated Alts landscape that includes private fund offerings. Within this realm, platforms are catering to various asset classes such as hedge funds, private equity, private credit, SPVs, and venture capital.
To break it down even further, platforms can offer a broad scope of investment strategies, while others may focus on a more concentrated effort. Managers come in varying shapes and sizes, from emerging managers, which are primarily accessed by accredited investors, to established managers, which qualified purchasers primarily access. Alts platforms have developed differing business models to tap into these investment vehicles, which have inherently different risk-return profiles for clients, minimum investments catering to different levels of wealth (QP vs Accredited), liquidity appetites (short vs long term), and strategy appetite, among countless other variables.
Due to the complex landscape, it is imperative advisors partner with a platform that offers all of the quantitative and qualitative tools to decipher between the investment options. Additionally, conveying this information to clients in a comprehensible manner is key to winning business. Client education is crucial for long-term investment success.
Alignment of Interests is Quintessential
To avoid potentially damaging traps that can harm advisors and their underlying investors, firms should seek to partner with a platform that guarantees newly recruited advisors' access that is overlayed with a conflict-free manager selection process. A fully vetted Alts platform that prioritizes product distribution based on the merit of the fund's investment strategy instead of distribution for payment ensures an alignment of interest between the platform, the advisor, and, ultimately, the end client. Additionally, to foster a direct alignment of interest, advisors should seek platforms investing in the product they distribute, and internal capital commitments from the fund managers are significant.
Alts Can Provide A Stable Cashflow For Your Advisory Business
Alts, when appropriately implemented, can generally diversify a portfolio and thus dampen the resulting volatility of returns. With asset and strategy diversification through a healthy mix of institutionally managed private market and hedge fund exposures, an advisors' AUM can potentially benefit from the less liquid nature of private market funds, which typically lock in assets for a long duration, while still providing potentially healthier risk-adjusted returns with public market exposure through hedge funds. Ultimately, the resulting stability may aid in attracting new clients, and keep existing clients' content.
Efficient Alts Solutions Align with Entrepreneurial Advisors
Zeroing in on specific goals beyond cookie-cutter solutions or reducing abrupt fluctuations in an advisor's AUM, a recruiting firm with a streamlined Alts platform stands a higher chance of providing essential support to entrepreneurial advisors.
The platform should take away the burdensome operational processes that come with investing in this asset class, such as subscriptions, rebalancing, and liquidity schedules, among other things, and thus allow advisors to focus more time on educating their clients about the breadth of the asset class and how it can be deployed in a modern portfolio. This can be achieved digitally and conveyed in a coherent manner that explains the underlying investment profile in detail.
Recruiting firms are poised for growth, provided they stand ready to embrace new investment solutions. With the right providers for alternative investment solutions, recruiting firms can save time, reduce costs, and help fast-growing practices with specific and customizable advice for both advisors and their clients.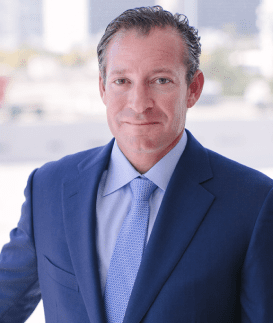 Steven Brod, CEO and CIO of Crystal Capital Partners, LLC an institutional, turnkey alternative investment platform for financial advisors.