Crystal Capital Partners Further Institutionalizes Advisory Board with Alternatives Industry Veteran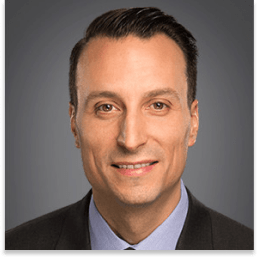 Lee Minton
Co-Founder, Front
Street Investment Partners
Crystal Capital Partners ("Crystal"), a leading wealth-tech provider and turn-key alternative investment platform, is pleased to announce the addition of Lee Minton, former Sculptor Capital Management's Global Head of the Client Partner Group, to its Advisory Board. Mr. Minton will participate in Crystal's quarterly Investment Committee, working with the management team to further institutionalize the firm's operational processes.
Mr. Minton brings a broad range of alternative investment experience to this role with his financial services tenure. Mr. Minton first began his early career at Goldman Sachs before joining Sculptor Capital Management, a $33 billion global alternative investment manager. Mr. Minton was a 14-year veteran at Sculptor, where he led the firm's capital formation and investor relations initiatives. More recently, Mr. Minton co-founded Front Street Investment Partners, a firm that specializes in investments across real estate, venture capital, private equity, and credit. Additionally, Mr. Minton is an active community member, serving on the Leadership Development Advisory Council for Capitalize for Kids, a non-profit focused on children's mental health.
Mr. Minton's experience will complement that of the existing Advisory Board members, which include Cary Lubetsky, Managing Partner of Krinzman Huss Lubetsky Feldman & Hotte, as well as hedge fund industry pioneer George Brod, Founder of Crystal Associates, a multi-strategy fund of hedge funds founded in 1994.
Mr. Minton spoke on the appointment, stating, "I'm delighted to join Crystal's Advisory Board and have long held the firm in high regard as the preeminent platform offering independent financial advisors both access to alternative investments and crucially the ability to build customized portfolios. I look forward to supporting Crystal throughout this next stage of growth."
Steven Brod, CEO of Crystal said: "We are seeing increased demand from financial advisors wanting to offer alternatives to their clients and incorporate them into their portfolios. Lee is exceptionally well-respected in the industry, and his alternatives knowledge and experience will help us to further institutionalize our investment committee process and ensure our platform's offerings are truly industry-leading."