Crystal Capital Survey: Advisors Seek Quality Assets, Transparency From Alts Platforms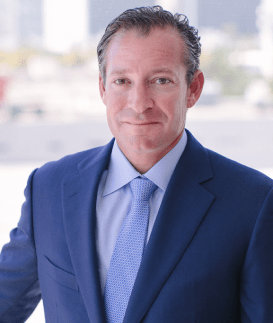 Steven Brod, CEO and CIO of Crystal Capital Partners, LLC an institutional, turnkey alternative investment platform for financial advisors.
80% Of Advisors Increasingly Concerned About Post-Sale Support On Alts Platforms, Over 75% Want More Hedge Fund Managers, Crystal Capital Partners Survey Finds
Crystal Capital Partners, a wealthtech provider and turnkey alternative investment platform for financial advisors, released the findings of its inaugural Annual Spring Alts Survey of Financial Advisors. The survey, which aimed to gain insights into advisor preferences and priorities when selecting investment platforms, found investment caliber to be the primary factor that advisors consider.
The survey highlighted that advisors not only value the quality of assets offered but also prioritize transparency in research and due diligence reports. Respondents also valued education, presentation materials for clients and comprehensive support when evaluating alternative investment platforms.
Nearly 80% of respondents expressed increasing concern regarding post-sale investment support on alternative investment platforms. The survey also revealed that more than 75% of respondents expressed a strong preference for a broader selection of hedge fund managers on the platform due to their low correlation to traditional markets.
"The best alternative investment platforms offer a wide range of funds and offer diversification across strategies," Steven Brod, CEO of Crystal Capital Partners, said in a press release. "Crystal's first Annual Spring Alts Survey of financial advisors indicates the industry is ostensibly migrating to quality when it comes to private equity, private credit, hedge funds and venture capital."
According to the press release, specific to Crystal's platform last year, 54% of its hedge assets were allocated to institutional multi-strategy hedge funds, and 79.5% of the hedge funds outperformed their respective benchmarks with 64.1% of hedge funds on Crystal's platform generating positive returns ranging from approximately 2% to 38%. The figures are net of underlying hedge fund fees and expenses, but not Crystal's management fees and other associated portfolio costs.
Crystal's platform offers access to more than 50 established private markets and hedge funds that collectively manage over $1 trillion in assets. The platform serves more than 200 advisory firms, representing 450 client portfolios, and experienced the creation of 80 new client portfolios in 2022, reflecting year-on-year growth of 21.3%.
"Crystal's advisory network can rest assured that they and the Qualified Purchasers they serve are accessing alts on a conflict-free platform that doesn't include funds that pay for distribution," Brod said. "We are pleased to see that our commitment to investment support and transparency is resonating with financial advisors."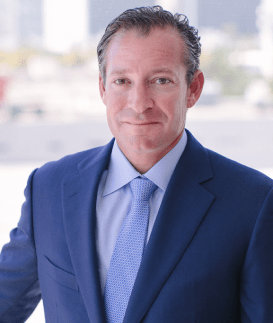 Steven Brod, CEO and CIO of Crystal Capital Partners, LLC an institutional, turnkey alternative investment platform for financial advisors.