How Alternatives Can Elevate Advisors' Fiduciary Role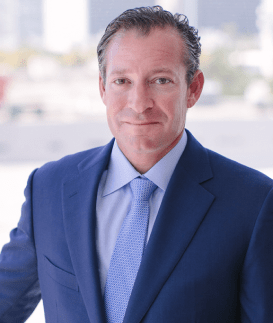 Steven Brod, CEO and CIO of Crystal Capital Partners, LLC an institutional, turnkey alternative investment platform for financial advisors.
When asked what makes a successful financial advisor, many will respond that you must be constantly learning and adapting to your clients' changing needs. While the consensus is that continual evolution is necessary, there is one constant: your fiduciary duty to your clients. Providing a complete offering that includes alternative investments can help you adhere to this fiduciary duty, especially in the current macroeconomic climate.
The Role Of Alternatives In Client Portfolios
Financial advisors today grapple with a constantly changing financial landscape. We are no longer in the era of artificially low interest rates. Global wealth is being transferred to new generations, and advisors must navigate a multitude of macro risks and associated market volatility. The traditional 60/40 portfolio may no longer provide necessary portfolio diversification, protection or risk-adjusted returns.
The modern client, more informed and financially literate thanks to the proliferation of online information, expects their advisor to be able to advise and offer a wide range of investment strategies.
Against this backdrop, alternatives are becoming mainstream and can play an important role in client portfolios. Findings from a 2022 Bank of America Private Bank survey found that 80% of high net worth investors between the ages of 21 and 42 were turning to alternatives.
There are a multitude of reasons why alternative investments are on the rise. Unlike traditional asset classes, such as stocks and bonds, alternatives can offer diversification benefits, downside protection and potentially better risk-adjusted returns. Education is key, however. Given the variety of categories, matching the right strategies to achieve your clients' unique objectives is prudent.
Hedge funds, as the name suggests, have historically provided a hedge against equity market drawdowns, while capitalizing during periods of elevated volatility. Private market funds, including private equity, venture capital and real estate, are well-suited for advisors managing client assets with long-term objectives such as retirement or legacy planning, as the illiquidity of these strategies aligns with clients' goals. Private credit funds have also emerged as an option for investors seeking a replacement for public fixed-income exposure, especially in a rising interest rate environment, where the loans issued by these funds benefit from their floating rate structure.
Nevertheless, while alternatives may offer numerous benefits, they also come with a different set of risks. Alternative investments are inherently more complex than stocks and bonds and may be unsuitable for investors who do not have a nuanced understanding of the risks associated with, for example, trades involving exotic derivatives. Additionally, alternative investments typically entail much higher fees than traditional actively managed funds and passive products. Therefore, it is essential to weigh the benefits and costs for your clients when assessing suitability.
Certain asset classes may not suit specific clients' objectives. Although alternatives can provide downside protection, they are not impervious to market fluctuations. Strategies such as hedge funds may be more volatile and less transparent and therefore will not suit clients who desire transparency and stability in performance. You should meticulously consider how these investments complement the other assets in your clients' portfolios.
Differentiating Yourself With Alternatives
When appropriate, there are advantages for advisors who offer alternatives. Bringing the right alternatives into client conversations can enhance trust and showcase sophistication, proving that you are exploring all avenues to protect and grow your clients' wealth. It can also demonstrate your adaptability and that you are at the forefront of financial planning and asset allocation advice.
By offering alternative investments, independent registered investment advisors can also differentiate themselves from the bank wealth platforms that they traditionally compete with for business. These bank platforms often only offer a limited selection of approved alternative products. Having a more diversified set of investment options available can help you differentiate yourself, to support your client prospecting activities.
Many alternative investments involve more complex and esoteric asset classes, securities, fund structures, reporting and tax treatment, demanding that advisors be sufficiently educated to make well-informed decisions. This additional investment, operational and administrative complexity has led many advisors to avoid alternatives. However, by adhering to the aforementioned suggestions and working with a trusted third party, you put yourself in a better position to reap the benefits of alternatives while ensuring you adhere to the fiduciary duty your clients expect.
Furthermore, when partnering with an alternative investment provider/platform, you should be aware of some additional conflicts of interest. Unfortunately, some alternative investment providers prioritize funds that pay higher distribution fees, which can create conflicts of interest and compromise advisors' duty to provide unbiased advice. This can lead to legal and regulatory risks if investments go wrong, and advisors are unaware or overlook these conflicts.
To distinguish between providers that prioritize their own financial gain and those that conduct independent analysis, thorough due diligence is crucial. Additionally, some providers advertise "industry-low management fees," but fail to disclose additional fees such as feeder fees, in and out fees and sales load fees. It is important to read the fine print and choose providers that prioritize transparency and unbiased decision making.
Another Tool In Your Diversified Toolkit
The fiduciary duty remains the cornerstone of modern financial advice. In your quest to provide holistic and comprehensive financial planning and wealth management solutions, you need a diversified toolkit, and alternative investments can be a core component. By offering alternatives and understanding how to build portfolios that complement traditional portfolios, you can adhere to your fiduciary duty in an elevated fashion.
Given alternatives' inherent complexity, it is advisable to work with trusted third parties with deep domain expertise who can help you recognize the potential of alternatives and truly differentiate your financial advisory offering in an increasingly crowded market.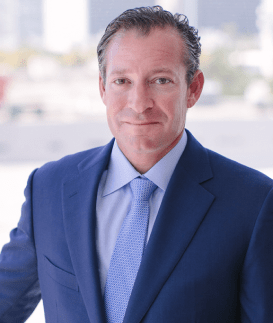 Steven Brod, CEO and CIO of Crystal Capital Partners, LLC an institutional, turnkey alternative investment platform for financial advisors.
"The information provided here is not investment, tax, or financial advice. You should consult with a licensed professional for advice concerning your specific situation."